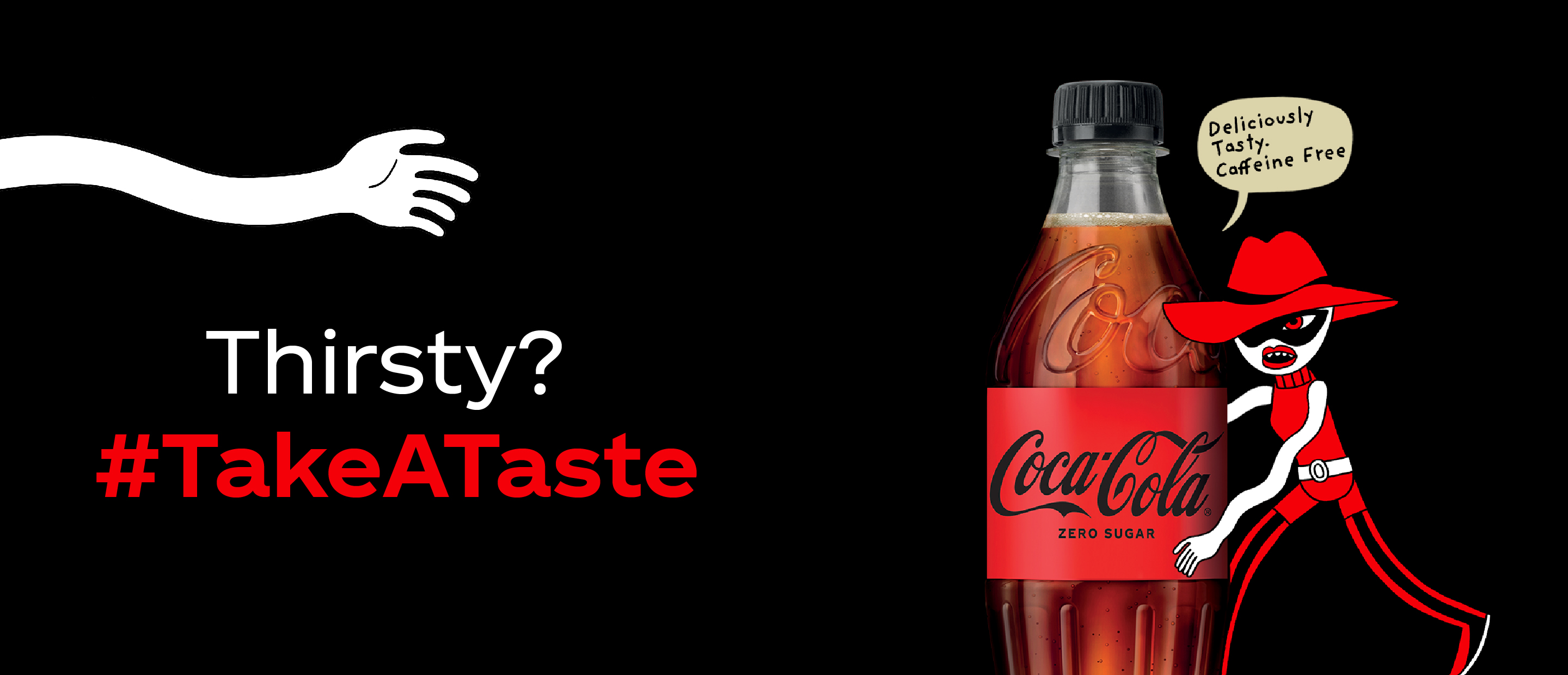 Coca‑Cola Zero Sugar Encourages Fans in Nigeria to 'Take A Taste.'
Following the recent global launch of a new experience-driven campaign for Coca‑Cola Zero Sugar, Coca‑Cola Nigeria is inviting its consumers to "Take A Taste." The refreshed campaign, #TakeATaste, builds on the success of the Coca‑Cola Zero Sugar reformulation in 2022 and encourages fans to protect their beloved Coca‑Cola Zero Sugar from would-be takers. 
Highlighting the fun side of sharing refreshing moments with loved ones through this digitally led campaign, Coca‑Cola Zero Sugar will have consumers safeguarding their coveted beverages as they actively seek out individuals who pilfer their Coke Zero Sugar. The campaign will see Coca‑Cola enthusiasts ask the question; "who took my Coke Zero?" reinforcing the brand's promise of a beverage so delicious that it is worth taking. 
"We have all been there – coming home to find that your ice-cold bottle of Coca‑Cola Zero Sugar is gone. And even worse – that bottle you were saving for a much-needed refreshing time out. Through #TakeATaste, we are creating fun moments with our consumers as we help them protect their favourite beverage and invite them to enjoy its delicious taste - ultimately, we know that the great taste of our Coca‑Cola Zero Sugar might be too hard to resist", explained Yusuf Murtala, Marketing Director, Coca‑Cola Nigeria.
Through authentic social media content led by popular comedian and influencer, Sabinus, the campaign invites fans and friends alike to join in the excitement as he tries to apprehend would-be takers of his Coca‑Cola Zero Sugar with the help of the Coca‑Cola Zero Sugar Security Can—a seemingly normal can containing a motion-detection security camera. Supported by other notable influencers, the campaign will also inspire other Coke Zero Sugar lovers to "Take A Taste" as they attempt to catch others in the act of pilfering their great-tasting beverages.
With influencer-led dance challenges and exciting conversations throughout the campaign, #TakeATaste adopts an exciting approach that will highlight fans who are guilty of swiping beverages belonging to friends and invite them to Take a Taste by owning their own bottle of Coke Zero Sugar. Consumers can readily participate in this campaign by answering questions posed on social media and sharing their experiences of family and friends taking their Coke Zero Sugar.
This campaign delivers on Coca‑Cola's 'Real Magic' ambition to create experiences that provide unexpected moments of connection and elevate the everyday into the extraordinary.