Coca‑Cola® launches special edition of labelling to celebrate the 50th Independence of Bangladesh
The new bottles and cans with special labelling are already available in the market, and "Happy50" can be seen on 500 & 600 ml PET bottles along with Coke's 250 ml can
Coca‑Cola Bangladesh, the country's one of the leading beverage companies launched a special edition to make the 50th anniversary of Bangladesh's Great independence memorable by decorating its cans and Coca‑Cola bottles with a special design, written- "Happy50", states a press release. 

The new bottles and cans with special labelling are already available in the market, and "Happy50" can be seen on 500 & 600 ml PET bottles along with Coke's 250 ml can. Through this initiative, the company intends to share the great joy of the Golden Jubilee of Bangladesh Independence with its consumers.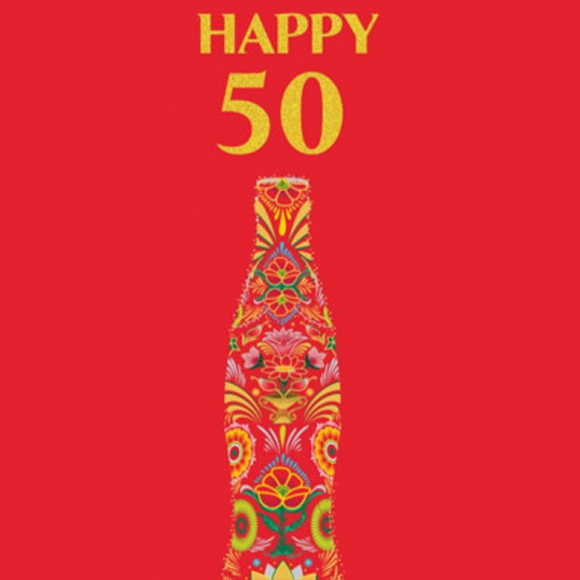 To celebrate any special occasion, Coca‑Cola usually launches a special design to decorate its products with unique labelling. The 50th anniversary of the Independence of Bangladesh is undoubtedly a very special occasion for Coca‑Cola. As a trusted partner of the country's progressive journey, Coca‑Cola intends to commemorate Bangladesh's 50th anniversary of Independence as a part of Coca‑Cola's history. To this end, the special designs have been inked on Coke's new cans and PET bottles. The consumers are also thrilled to have the special PET bottles & cans in their hands.

To celebrate the Golden Jubilee of independence, Coca‑Cola has been arranging a series of unique & exceptional activities since last March. As part of the celebration, the company already arranged a showcase of six life-size Coke contours highlighting six outstanding achievements of the country. They also rolled out a highly innovative and engaging digital campaign titled- "From the World to Bangladesh", to share Bangladesh's pride on a global scale. Moreover, a special theme song- "#Happy 50 Bangladesh" by Shayan Chowdhury Arnob, one of the prominent Bangladeshi musicians, was also arranged by Coca‑Cola. The song reflects Bangladeshi people's strong love, affection, devotion, and duty for their motherland; which has touched the audience very much.