Coca‑Cola® foundation to fund recycling project in DNCC, NCC
The project aims to foster economic and social well-being of waste workers for safe and dignified collection of plastic waste for recycling
Tribune Desk
The Coca‑Cola Foundation, in its effort to mitigate waste management problems in Dhaka extended its supporting hand to Cordaid Bangladesh.

The philanthropic organization has funded Cordaid Bangladesh for a new project titled Recycling for the Environment by Strengthening Income & Livelihood of Entrepreneurs- RESILIENT. 
The project aims to foster economic and social well-being of waste workers for safe and dignified collection of plastic waste for recycling, said a press release on Tuesday.
It will support the improvement of knowledge and capacities of the informal waste collectors and associations on creating entrepreneurship and job opportunities for sustainable livelihood through the removal of plastic waste from the ecosystem.
Abdur Rouf Nannu, councilor of ward no 5 of Dhaka North City Corporation (DNCC), said: "Waste problem has been a big issue for our city. Apart from environmental issues, waste pollution has created many other health issues for the citizens. Our government has been taking up initiatives to reduce the problem but the involvement of both the public and private sector can actually bring the change we want to see."
Mohammad Nazrul Islam Dhali, councilor of ward no 40, of DNCC added: "Total waste management is not an easy task for the government alone. This calls for the involvement of different private organizations, NGOs, and community organizations."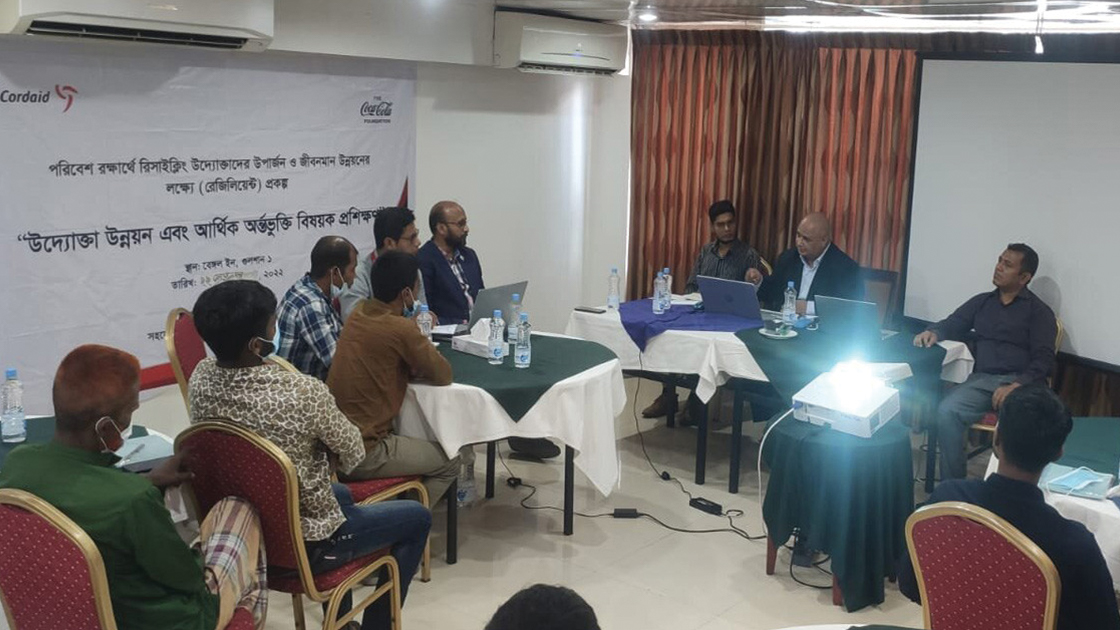 "I believe, the initiative funded by the Coca‑Cola Foundation and Cordaid on waste management, will reduce plastic waste from the environment, and contribute to the improvement of the surroundings and the environment," he added. 
It is forecast that during the 12-month project period, RESILIENT is going to positively impact 420 beneficiaries.
Among them, 400 are waste collectors and 20 are waste aggregators from both Dhaka North City Corporation and Narayanganj City Corporation (NCC). 
The project's target is to recycle 50 tons of plastic waste every month through six factories in both city corporations.   
"As long as there is demand for packaged goods, waste problems will always be there. It's our civic duty to manage this wastage and find alternative ways to mitigate the problem. Recycling or establishment of a circular economy has proven to be most effective to manage waste," said a Cordaid representative.
"The economical inclusion of waste workers and promotion of plastic recycling as a profitable and noble business can help attract new initiatives. With the support of The Coca‑Cola Foundation, we believe we will be able to change the conventional view towards waste workers and establish recycling as one of the booming industries" they added.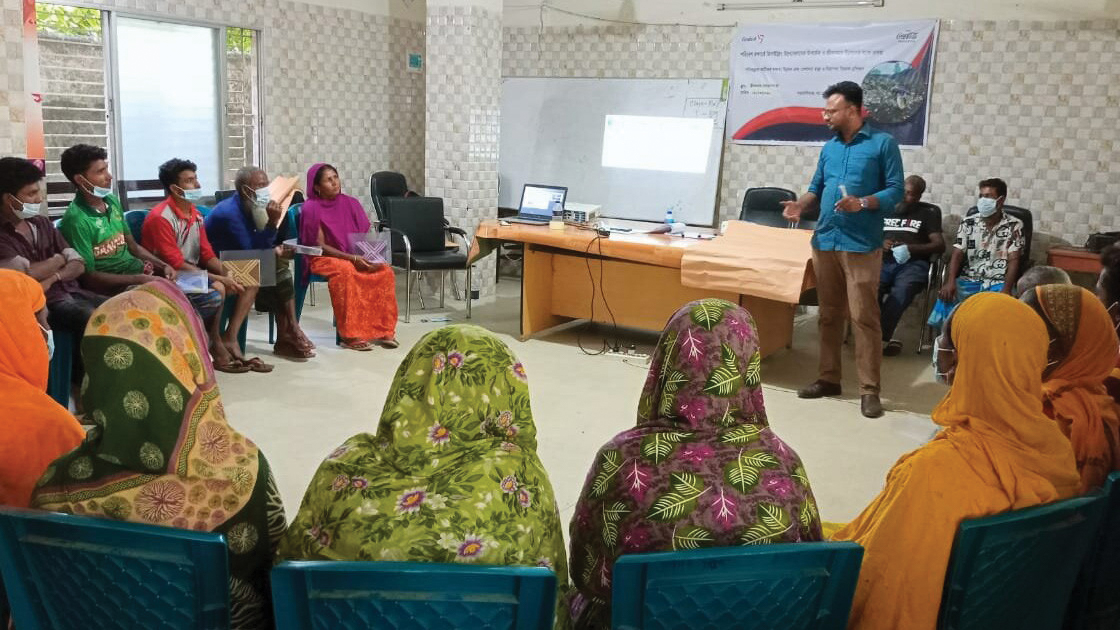 Saadia Madsbjerg, president, the Coca‑Cola Foundation said: "The informal sector plays an important role in waste management in Bangladesh. This project brings valuable resources that will help strengthen the sector by improving business models, knowledge and capacity."
Recently, the foundation has provided funds to SR ASIA's project titled "Integrated Management of Plastic Assortment and Contribution Towards Green Economy" (IMPACT-GE) with the core objectives of developing an efficient waste management system along with reducing local air, water and land pollution.