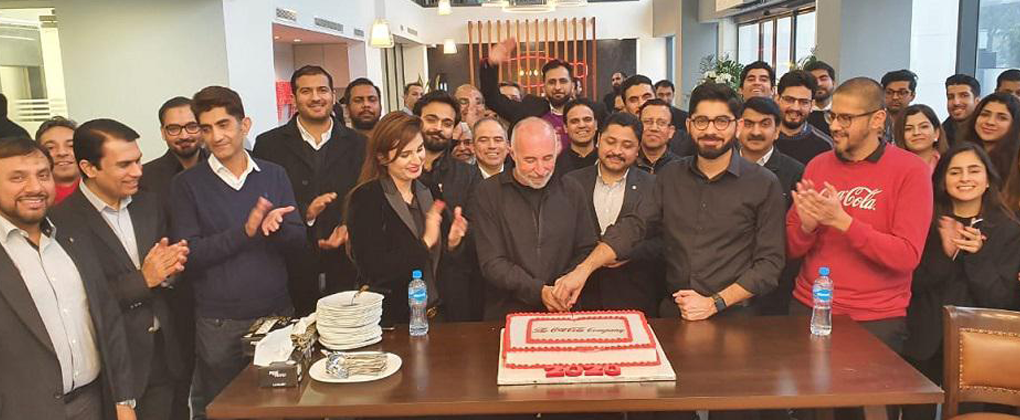 Let's take you through the history of Coca‑Cola Pakistan
Soon after the country's independence in 1947, Coca‑Cola came to Pakistan in 1953. The Coca‑Cola Company has been operating in Pakistan for over 60 years under the license of The Coca‑Cola Export Corporation, Pakistan Branch (TCCEC-PB) which is headquartered in Lahore.
The first plant was opened in Karachi and others major cities followed. In 2010, CCBPL's shares and management rights were acquired by Coca‑Cola İçecek (CCI), a Turkey based bottler of The Coca‑Cola Company. Where TCCEC owns the trademark for Coca‑Cola and copyrights for all marketing collateral in Pakistan, CCI Pakistan produces, distributes and sells sparkling and still beverages of The Coca‑Cola Company in Pakistan.
With an enduring commitment to building sustainable communities, the Company is focused on initiatives that reduce its environmental footprint, support active, healthy living, create a safe, inclusive work environment for its associates, and enhance the economic development of the communities in which it operates. Coca‑Cola Pakistan, along with its 6 bottling plants in the region employs over 4,550 people in across Pakistan currently.
The Coca‑Cola Export Corporation, Pakistan and Afghanistan region has a portfolio of CSR programs, worth more than $8 million. The portfolio has 3 pillars powered by 'sustainability; Women, Water and Education.  The integration of these pillars envisions socio-economic development and improved livelihoods for the local communities.