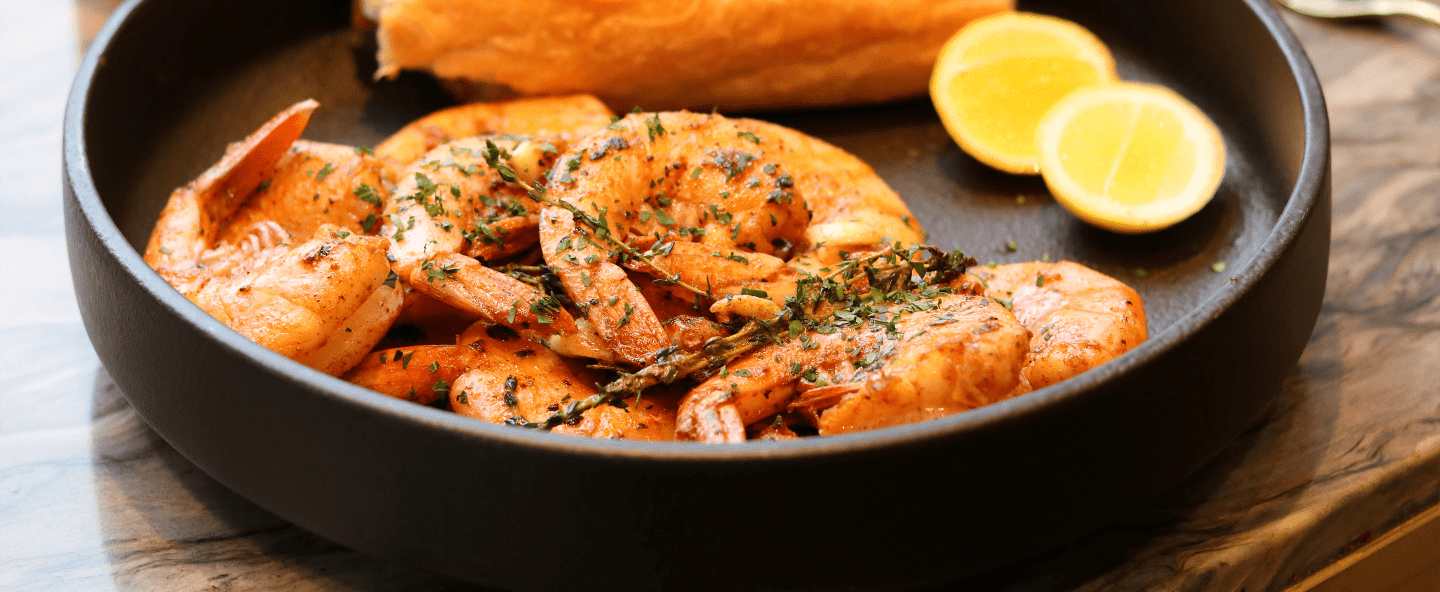 Kwame's Peel-and-Eat Shrimp
Ingredients
12 deviened shrimp, large, head-on, shell-on
4 cloves garlic, peeled and smashed
1 Tbsp Creole seasoning 6 sprigs fresh thyme
4 Tbsp butter, unsalted and cubed
10 parsley leaves, roughly chopped
1 lemon Kosher Salt, such as Diamond Crystal
Neutral Oil
Baguette
In a large pan over medium heat, add the oil and the garlic. Sauté the garlic for about 3 minutes, until very fragrant. Meanwhile, heavily season the shrimp on both sides with salt and house spice.
Raise the heat to high. Keep sautéing the garlic so it doesn't brown too much or too quickly. Add the shrimp and thyme to the pan and sauté, moving the pan constantly, until the shrimp are fully cooked, about 2 minutes
Remove the pan from the heat and let rest for 1 minute, then add the 4 tablespoons of butter a cube at a time, stirring constantly until emulsified. Season with salt, lemon, and more Creole seasoning to taste, then garnish with parsley. Serve with torn bread.