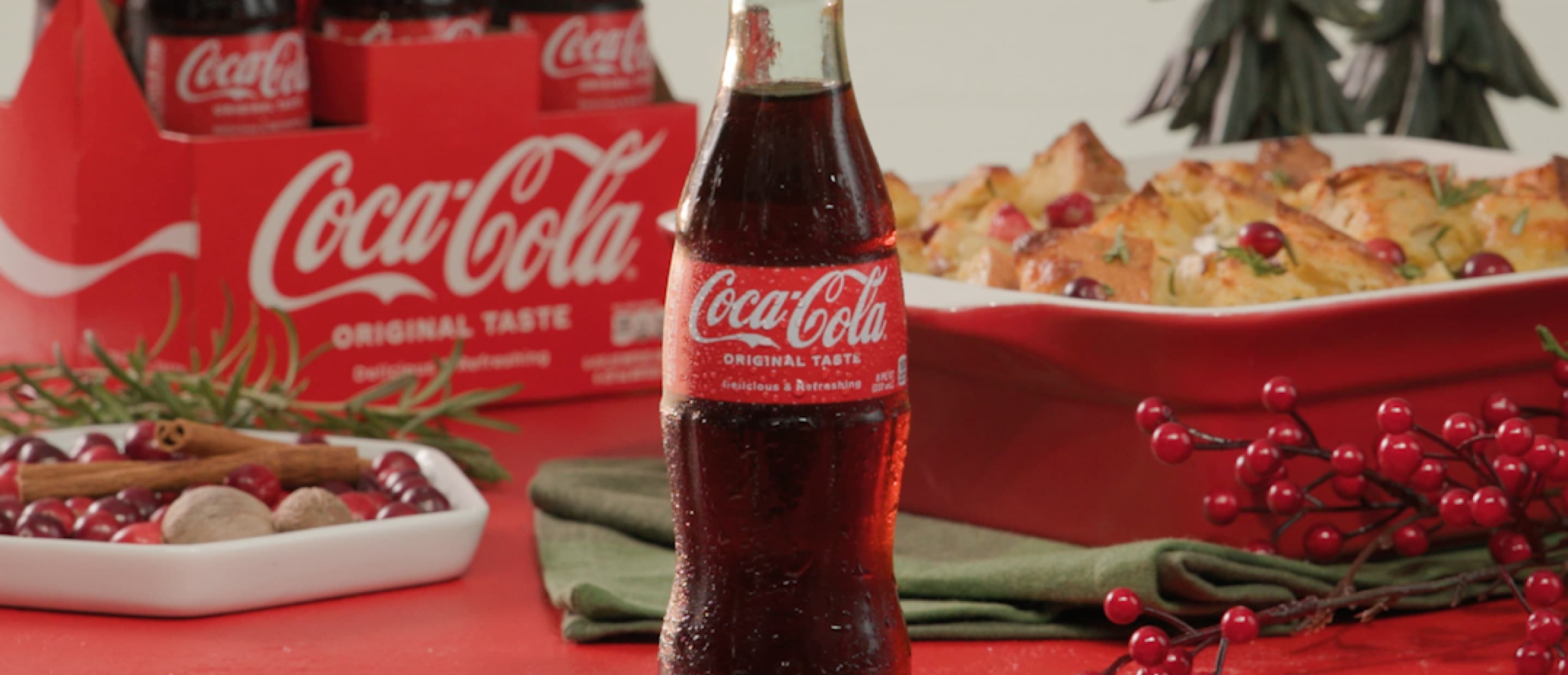 Pancetta Bread Pudding
Serving Size

8

Difficulty

Medium

Total Time

65 minutes
1 lb. baguette or sourdough bread
1 cup Coca‑Cola
3 oz pancetta, diced
1/2 cup dry white wine
6 large eggs
2 ¼ cups half and half
2 teaspoons salt
1 teaspoon white pepper
1 ¼ cups Gruyere cheese, shredded
1 ¼ cups swiss cheese, shredded
1/3 cup cranberries
1/4 cup fresh rosemary
1/4 cup fresh thyme
Pre heat the oven to 350 degrees.
Cut the bread into 1 ½ inch cubes. If your bread is very fresh, put the cubes on a sheet pan and place in a 200-degree oven while you prep the other ingredients.
In a skillet over medium-high heat add in the pancetta.
Add the Coca‑Cola, simmer until reduced to about 2 tbsp.
In a large bowl, add the eggs and half and half and whisk. Add the cheese, pancetta mixture, cranberries and salt and pepper. Stir to combine.
Add the bread and stir until thoroughly coated with the custard.
Grease a 9 x 13 inch casserole and pour the bread and custard mixture in.
Bake for 40 minutes until golden brown.
Garnish with rosemary and thyme and serve.