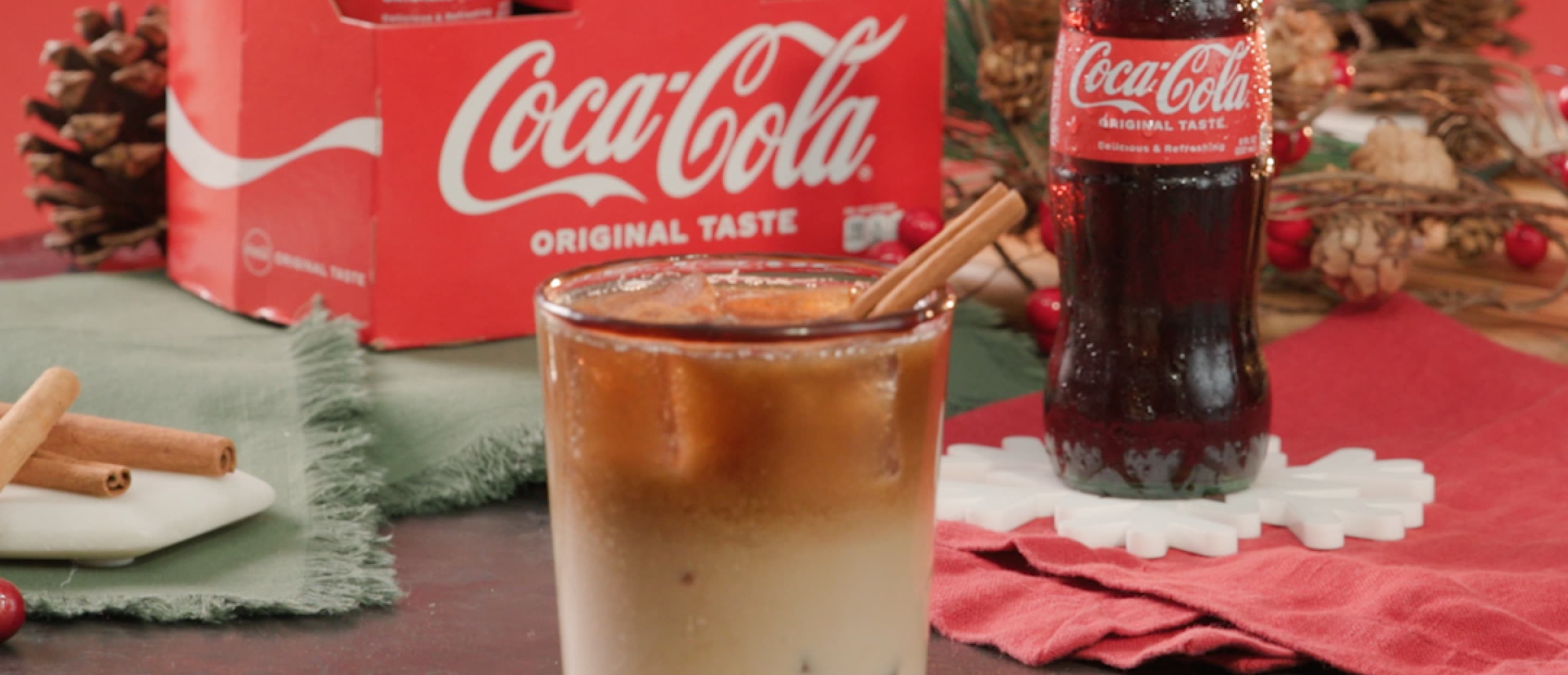 Cozy Santa Mocktail
Serving Size

1

Difficulty

Medium

Total Time

10 minutes
Vanilla Bean Ginger Syrup
1 cup sugar
3/4 cup water
1/2 cup ginger peeled, sliced into 1/8" circles
1 tsp vanilla bean paste
Mocktail
4 oz Coca‑Cola
1 oz espresso
1-2 oz vanilla bean ginger syrup
1-2 oz spiced gingerbread coconut cream

To make the Vanilla Bean Ginger Syrup.
Heat the water and sugar in a pan to simmer, stir until the sugar dissolves. Simmer for about 20 minutes. Rinse, peel and slice ginger into 1/8" circles. Place ginger into water sugar mixture along with 1 tsp vanilla bean paste. Stir.
Simmer for 15 more minutes. Remove from heat and let cool. Strain out the ginger solids. Transfer simple syrup to a jar.
To make the Mocktail.
Fill your glass with ice. Add espresso, Coca‑Cola and vanilla bean ginger syrup. Stir.
Add spiced gingerbread coconut cream.
Garnish with cinnamon stick