Coca‑Cola, Great Food & Football. A Magic Match.
Anyone who says that all football matches are always the same has never experienced one.
For a match to be magical, it must be accompanied by a series of things that make it wonderful. With Coca‑Cola you have a chance to win awesome football prizes in our weekly draws.
Enter from 21st August - 11th December 2023
Now that's a Magic Match.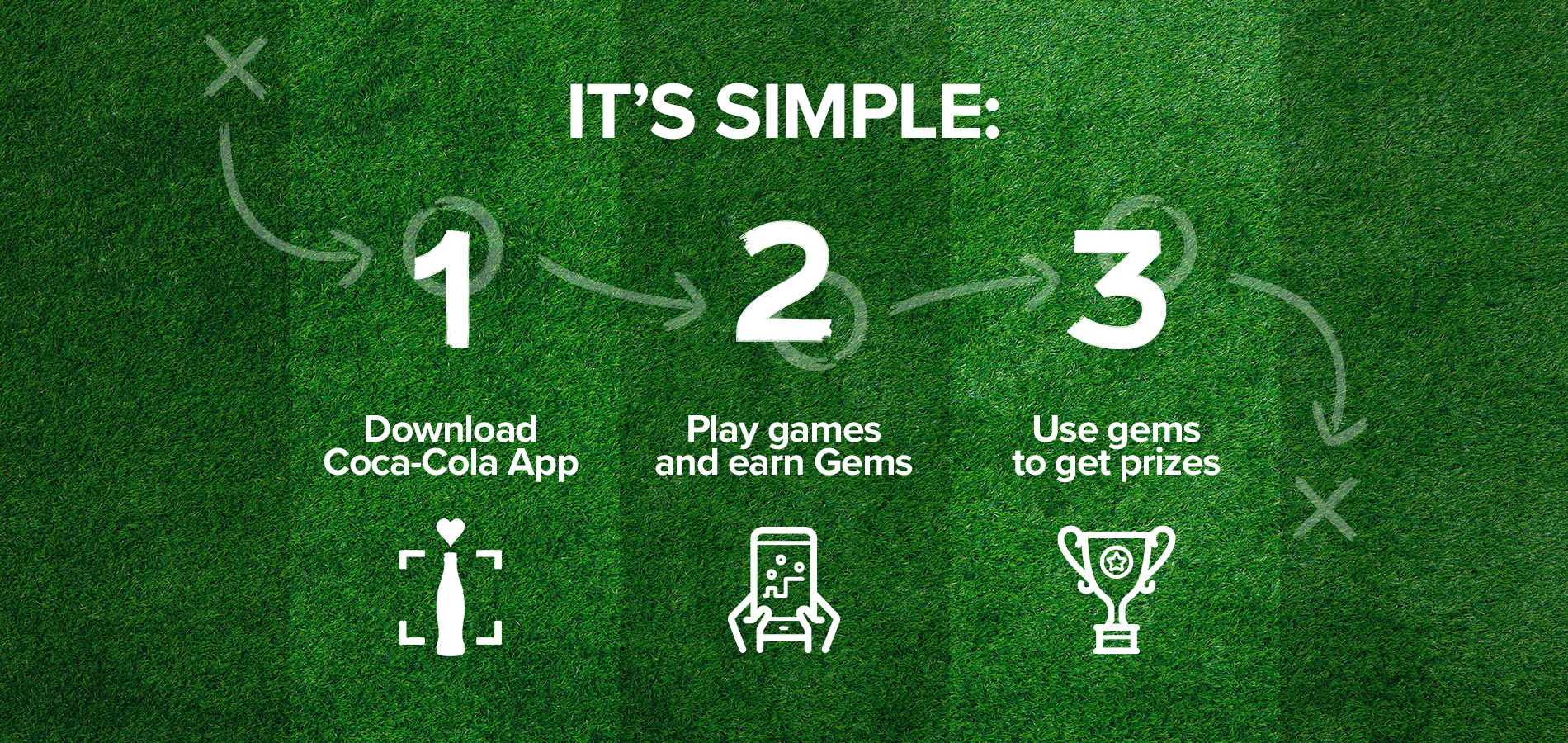 GB only. 16+ (<18s Parental consent/accompanied may be req'd). Scan QR Code to launch or download Coke App. 09:00 21.08.2023 – 09:00 11.12.2023. No purchase needed. Play games/register for a chance to win in a Weekly Draw (16 in total): Coke branded coasters (4 pack), Pizza boards & drink trays. Hundreds of prizes available to be won. In all of the wkly draws there is an opportunity to win tkts (2 for Men's game/4 for Women's) for a Tottenham Hotspur Men's home game in Wks.' 4,6,10 & 11 & Women's home game in 2,7,8,13 & 15, Liverpool Men's home game in Wks.' 14 & 16 & Women's home game in 1,3,5,9 &12. Plus, auto-entry into Grand Prize Draw for an amazing VIP hospitality package to each of the following - a home game at Liverpool, Tottenham Hotspur, PSG, Bayern Munich & Juventus. Max 8 entries per weekly prize draw. Max 1 win/person/prize type. Excl apply. For Full T&Cs see https://www.coca-cola.com/gb/en/offerings/football-always-on Promoter: Coca‑Cola GB